Counseling & Mental Health Services for Children, Families & Adults.
The process of assisting & guiding clients, especially by a trained person on a professional basis to resolve personal, social, or psychological problems & difficulties in a confidential setting. It helps them to overcome their concerns & make appropriate changes to their lives.
It is for the people who want to experience more peace of mind.
People who want great self-awareness.
People who are curious about knowing and understanding themselves in a greater depth.
People who are willing to work on their concerns & resolve them.
Counseling services are beneficial to anyone who experiences any of the following:
Stress
Depression
Anxiety/Worry
Emotional turmoil/trauma
Relationship/Family issues
Sexuality Concerns
Communication Problems
Panic Attacks
Need for control
Grief/Loss
Parenting Concerns
Problematic use of Drugs/Alcohol
Anger Management
Abuse
Suicidal thoughts or preoccupation with death
Gender Identity & Sexual Orientation
Palliative Care
Phobia's, and so on
When you have difficulty regulating your emotions
When you assist performing as effectively as earlier.
When you are experiencing changes or disruptions in slup or appetite.
When you are struggling to build and maintain relationships.
When you have experienced trauma.
When you no longer enjoy activities you typically did.
When you are grieving.
When your physical health has taken a hit.
When you want to improve yourself but don't know where to start from.
When you are dependent on something as your coping system (Drugs/Alcohol)
Far from being a sign of weakness, attending counseling is a sign of willingness to understand & surmount any challenges present in your life. It takes courage to explore sensitive feelings and difficult experiences.
Counselors/Therapists does sometimes work alongside doctors and/or psychiatrists in treating different psychological problems to get optimum results. There is nothing to be scared of.
Individual Counseling
Group Counseling
Marriage or Family Counseling
Educational Counseling
ICE Testing
Projective Testing
Therapies
LD Screening
Psychological Evaluation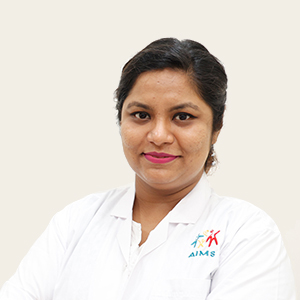 MS. PRACHI NARKAR
CLINICAL PSYCHOLOGIST
M.A. Clinical Psychology

View details Appointment